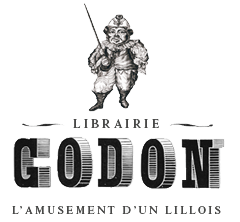 T : 03.20.31.56.19
FR

EN
NEWSLETTER
LIVRES ANCIENS
ET MODERNES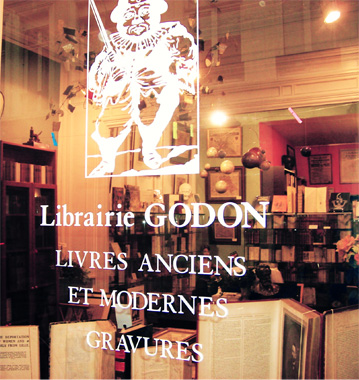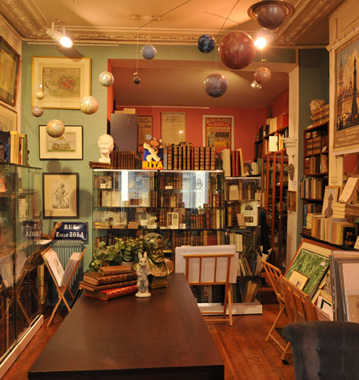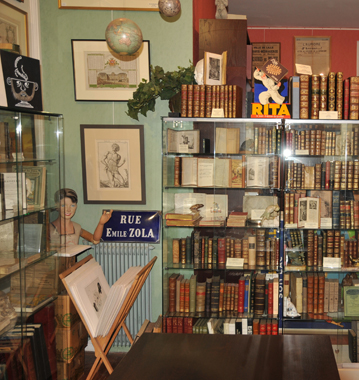 Librairie Godon - Sylviane et Jérôme Godon
The bookshop has been installed in Lille since 1987, first in the rue Saint Anne, and the rue de La Barre, and lastly in the rue Masurel since 1997, in the heart of the ancient Lille quarters, a few steps away from the Cathédrale Notre Dame de la Treille.
In a warm-hearted and atypical atmosphere, we propose a vast choice of books from the XVIth to the XXth centuries at all prices and bearing on all kinds of subjects, as well as decorative engravings and numerous old maps of the Flander's and Artois regions.
We also publish a mail order sales-catalogue six times a year entitled "The Amusement of a Lille inhabitant" which we send you freely on demand.
We have participated, since their creations, in the Lille & Wasquehal books' sale-exhibitions, as well as to the "International Show of Old Books" at the Grand Palais in Paris, the most prestigious event in the field of bibliophilism.
We are Members of the Syndicat National de la Librairie Ancienne & Moderne (SLAM), the International League of Antiquarian Booksellers (ILAB) and also of the National Company of Experts (CNE).

We buy at the best conditions quality ancient and modern books, in units or in lots, or else whole libraries. We go to any region in the country.

The bookshop is open from Tuesdays to Fridays, from 2.00 P.M. to 6.45 P.M. and on Saturdays from 10.00 A.M. to 12.00 A.M. and 2.00 P.M. to 6.45 P.M.
______________________________________________________

Created in 1914, the SLAM (or National Union of Old & Modern Bookshops) is the only representative of old booksellers in France. It gathers nearly 250 booksellers, dealers in autographs and engravings, whose competence and probity are proven by the difficult access to that organization. Jérôme Godon has been the vice-president of that union from 2006 to 2009 (with Frédéric Castaing as President).

The ILAB (International League of Antiquarian Booksellers) is representative of twenty nations and two thousand booksellers of the first order. It federates the entirety of the network linking the old booksellers of the whole world. Its emblem means professional integrity and competence in the world trade of ancient books.

The National Company of Experts, fonded in 1971, is one of the most important European chambers. It gathers over 140 experts, specialized in precise domains covering antiques, paintings, books, or else the curiosities and works of art of all epochs. All of them are professionals of the art-market, and thus perfectly cognizant with the real prices on the market.